Incedo™ Helps Stroke Patients Regain Walking
Reflex-based Electrical Therapy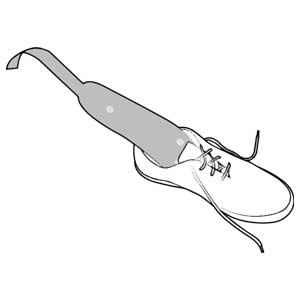 1. Foot sensor
The foot sensor is placed in the patient's footwear. It contains multiple sensors distributed over the foot sole. The optimal sensor for walking detection is automatically selected.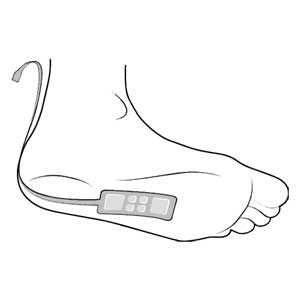 2. Integrated Electrode
A single integrated electrode is placed on the patient's inner sole. The electrode consists of both the active and return electrode for evoking the withdrawal reflex.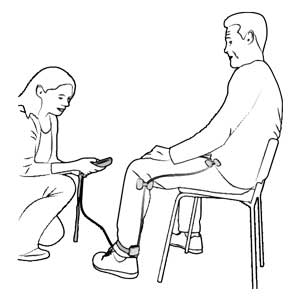 3. Setup
The foot sensor and the electrode are connected to the patient cable. The therapist then selects a stimulus intensity that evokes the withdrawal reflex.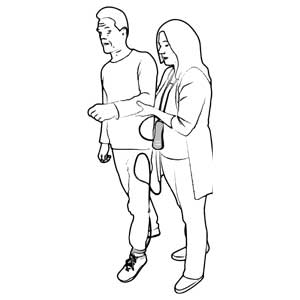 4. Training
Gait (walking) training is performed in combination with:
Over-the-ground walking
Weight-reduced treadmill training
Other similar existing methods.
The Why, The How and The What of Incedo™
Why?
Gait (walking) problems are a common disability for stroke patients. For many patients the first really important milestone is to regain the ability to move freely and independently. At the same time walking rehabilitation is a challenge for moderately to severely affected patients.
With current rehabilitation methods, many of these patients have still significant walking problems after completing their rehabilitation program.
Reflex-based therapy will assist the patient to start walking earlier in the process and to reach a better walking quality than would otherwise be possible.
How to Use
Reflex-based therapy is used as an augmentation of existing training methods that can be used with both weight-reduced treadmill training and when the patients are walking by the support of a therapist.
Consequently, the use of reflex-based therapy is not alter existing practices, but is an augmentation that leads to a more efficient use of the patient's training time resulting in a better walking quality.
What is reflex training?
With nociceptive reflex therapy, a stimulus is applied to the sole of the foot. This evokes the body's own built-in withdrawal reflex and supports the patient in lifting and taking a step.
Nociceptive reflex therapy concists of an insole and a control unit. The insole will integrate a foot switch, and the electrodes needed to evoke the reflex. The control unit will trigger the electrical stimuli when the patient lifts the foot from the floor during gait training.
Demonstration video
4 month after stroke – No function in left leg – Fixed to a wheelchair – Rehabilitation in private clinic. The stimulation is on from start. After approximately 35 sec the stimulation is switched off to show the difference.
STARTER Kit
Reusable parts of the Incedo™ system:
Control unit
Patient cable
Neck strap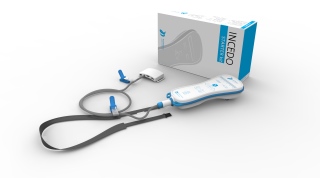 Treatment Kit
Disposables that are needed for a walking training session: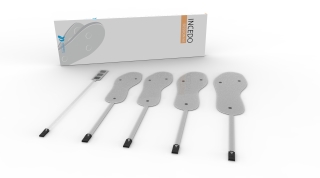 The Company behind Incedo™
We Believe
We believe in challenging and evolving the status quo leading to independent stroke patients with a better quality of life.
What We Do
We are developing a novel method that improves the outcome of gait rehabilitation for stroke patients.
Who We Are
We are a diverse team of scientists and engineers that work within stroke rehabilitation and integrative neuroscience.